Written by David Hanenburg | Topic: trail running or ultrarunning
In 1621, the Plymouth colonists and Wampanoag Indians shared an autumn harvest feast that is acknowledged today as one of the first Thanksgiving celebrations in the colonies. For more than two centuries, days of thanksgiving were celebrated by individual colonies and states. It wasn't until 1863, in the midst of the Civil War, that President Abraham Lincoln proclaimed a national Thanksgiving Day to be held each November. – History.com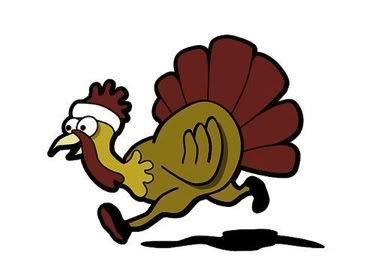 May you enjoy the day and spend time with that which adds meaning and joy to your life.
Any specific running plans for anyone?
I plan to get in a short urban run this morning before the rain rolls in and temps drop.
Have a great day all. 🙂
Be active – Feel the buzz!
David – EnduranceBuzz.com
Posted on 25 Nov 2010
5 Responses to "Happy Thanksgiving!"